Custom mechatronic solutions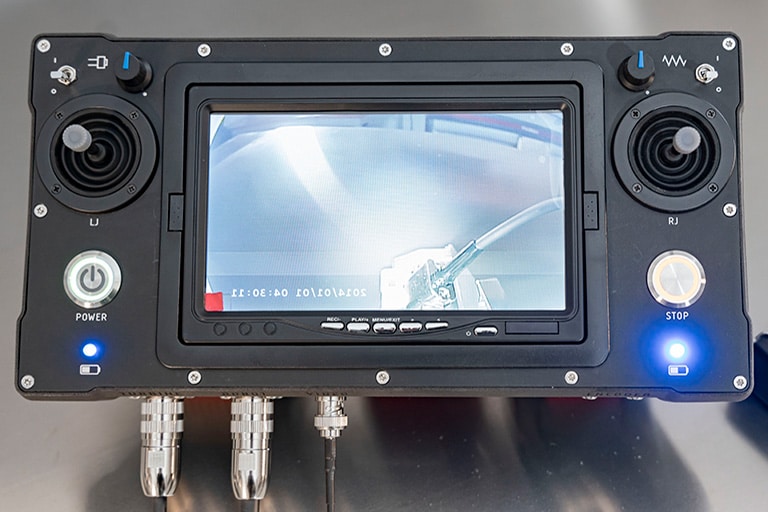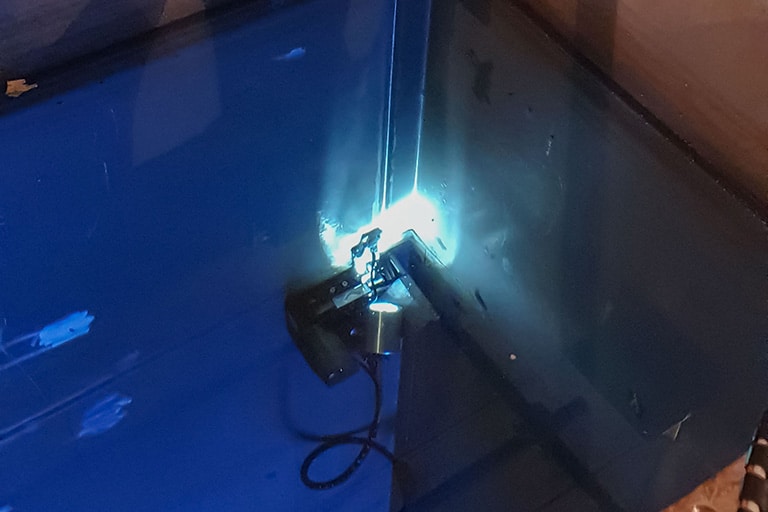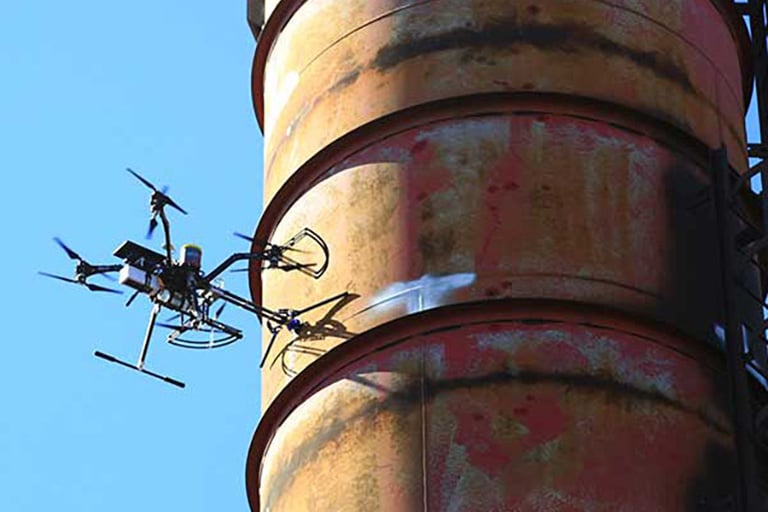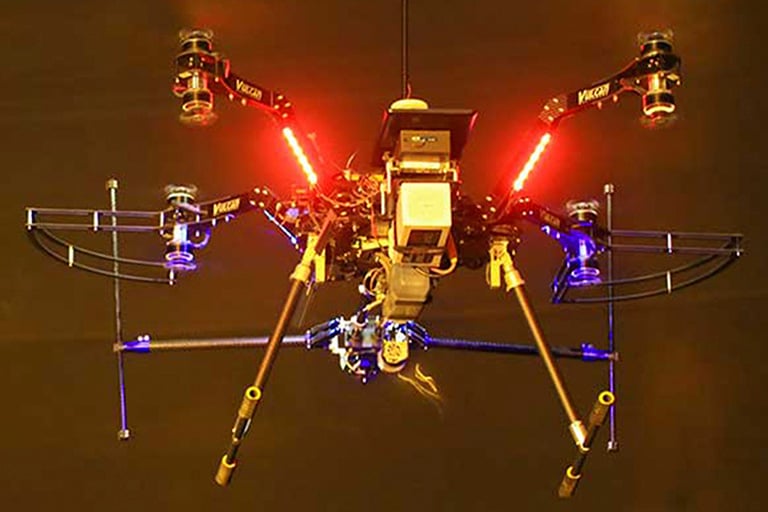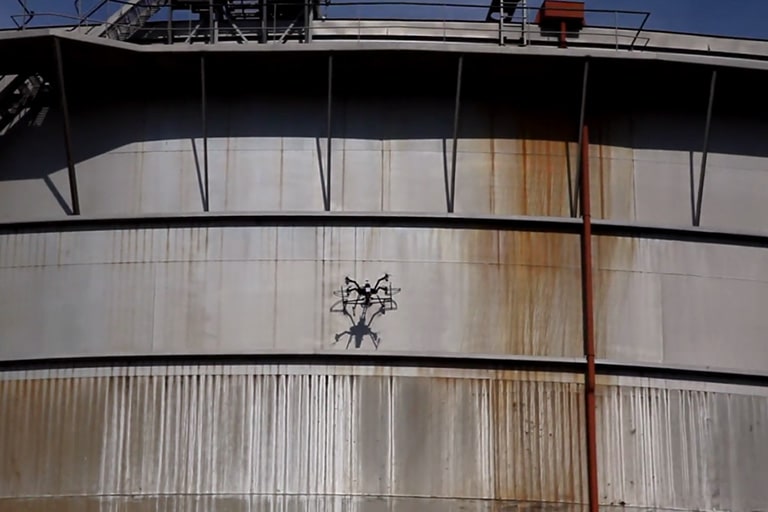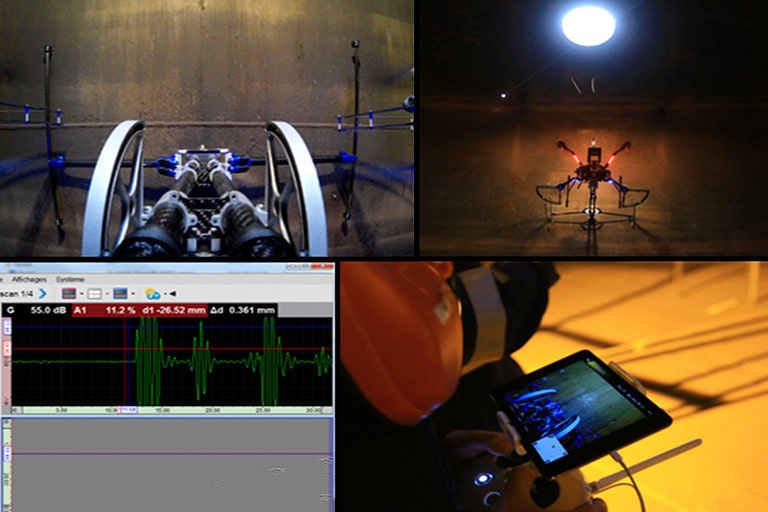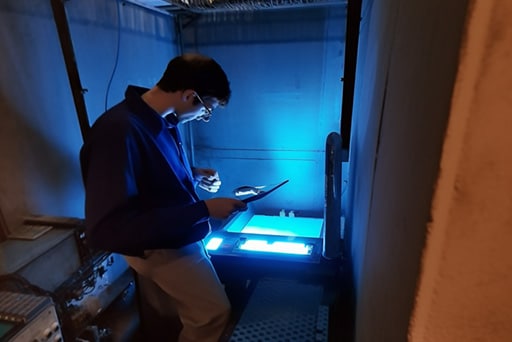 At Flyingvision, we take pride in designing and developing customized mechatronic solutions to meet the most complex and demanding challenges of our clients. We combine our expertise in mechanics, electronics, and computer science to create innovative and high-performance systems that are tailored to the specific needs of each project.
Here are two examples of achievements that showcase our know-how and our ability to innovate in various domains.
In response to a client's request to inspect an immersed stainless steel tank containing a radioactive Cobalt 60 source, we designed and developed the "Gamma Explorer" robot. The presence of the radioactive source made it impossible for human intervention to inspect the tank welds. Our customized mechatronic solution, a radiation-resistant and perfectly adapted carrier robot, now allows for safe submerged inspections. With phased array technology and an integrated camera, the "Gamma Explorer" is capable of inspecting the tank welds during the radioactive source reloading shutdowns.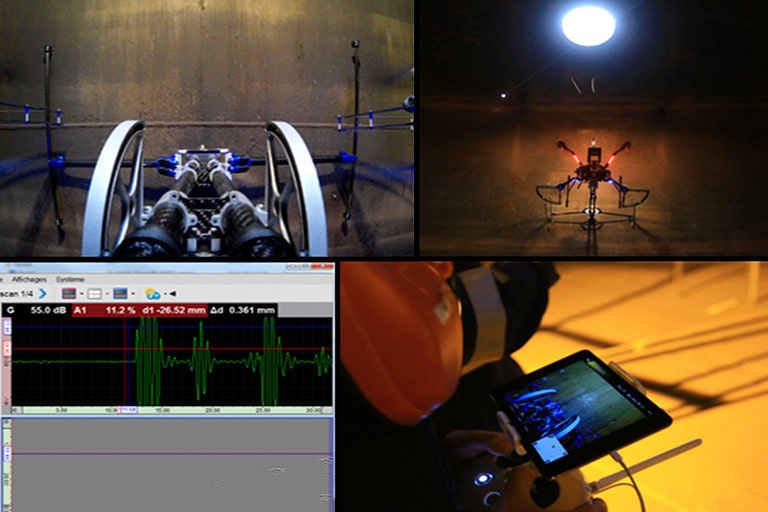 Projet "Drone CND Ultrasonique"
Taking into account intellectual property restrictions, we have also developed a contact-based Non-Destructive Testing (NDT) drone project. This innovative drone enables ultrasonic thickness measurements in ASCAN, BSCAN, CSCAN, and profilometry modes, providing a more affordable and safer solution for inspecting industrial structures. With our drone, it is now possible to measure residual plate thickness on various structures, reducing human risks associated with scaffolding use and minimizing personnel mobilization.
At Flyingvision, we put our expertise and passion for innovation at the service of your boldest projects. If you have mechatronic challenges to overcome, don't hesitate to contact us to discuss your specific needs and discover how our customized solutions can help you realize your ambitions.