Specific tools for inspection, control and maintenance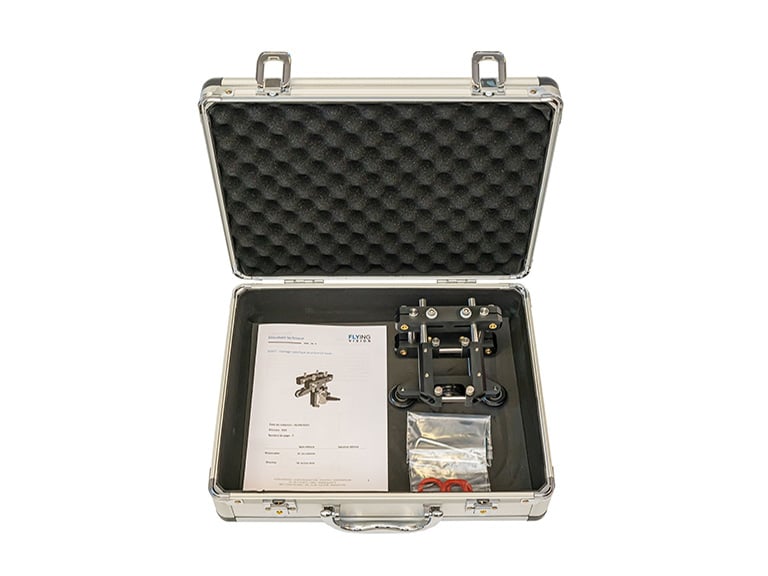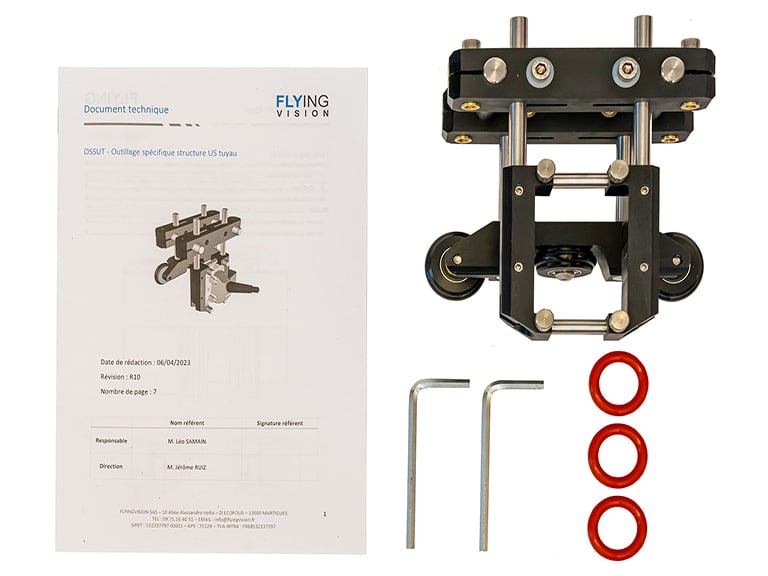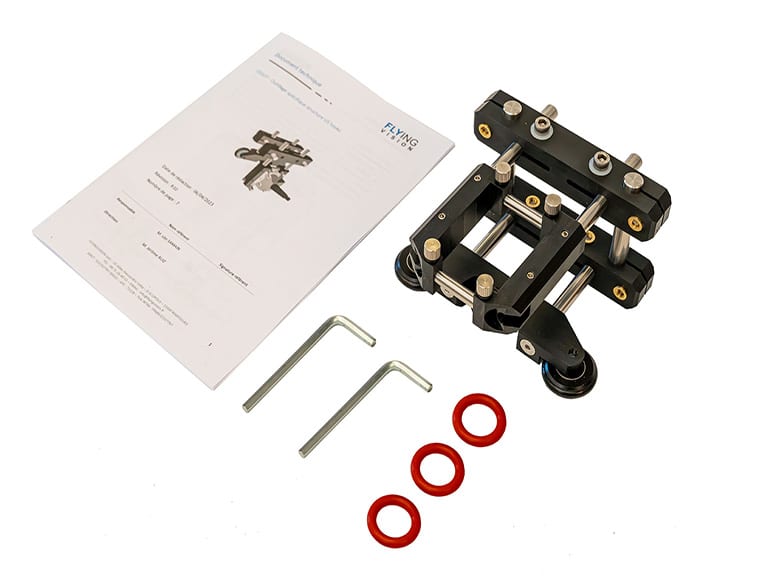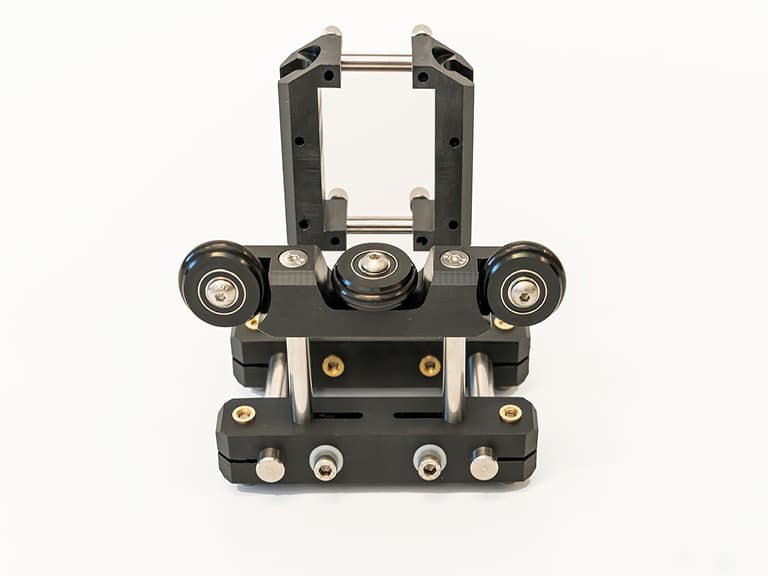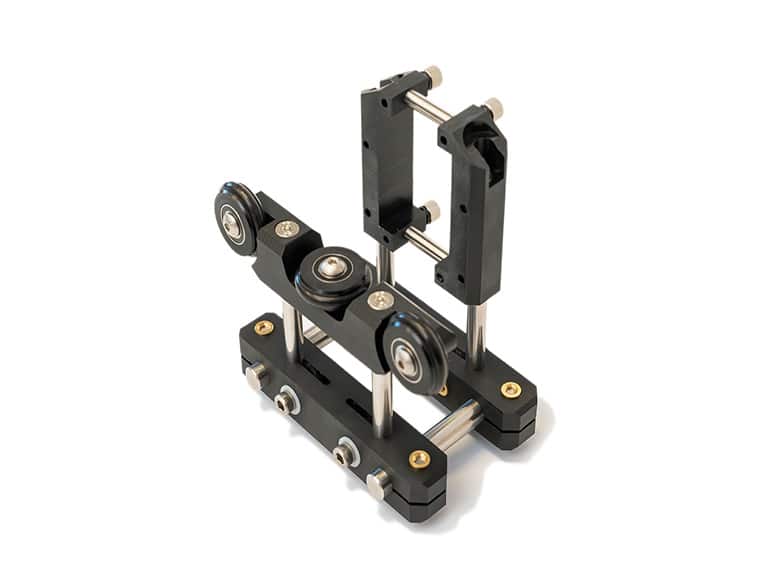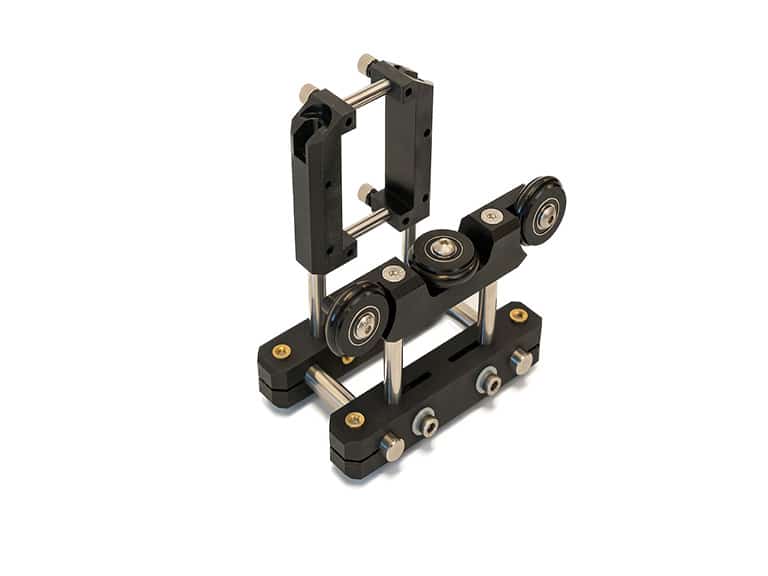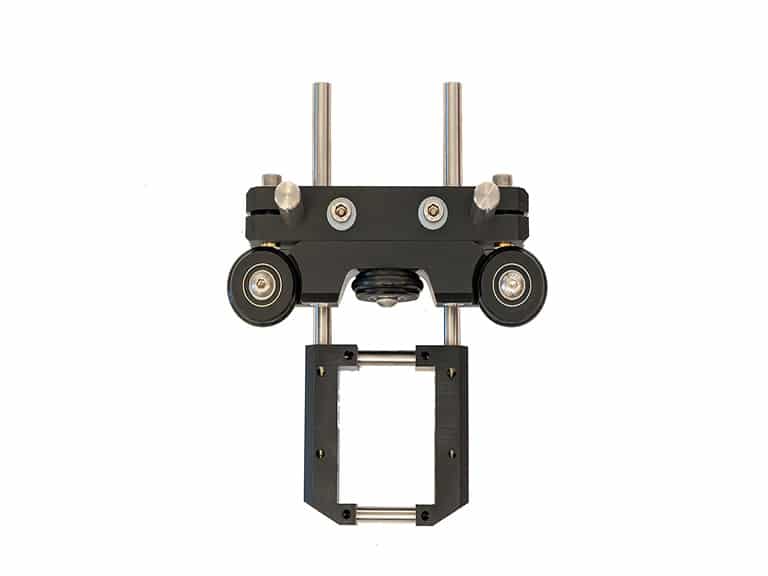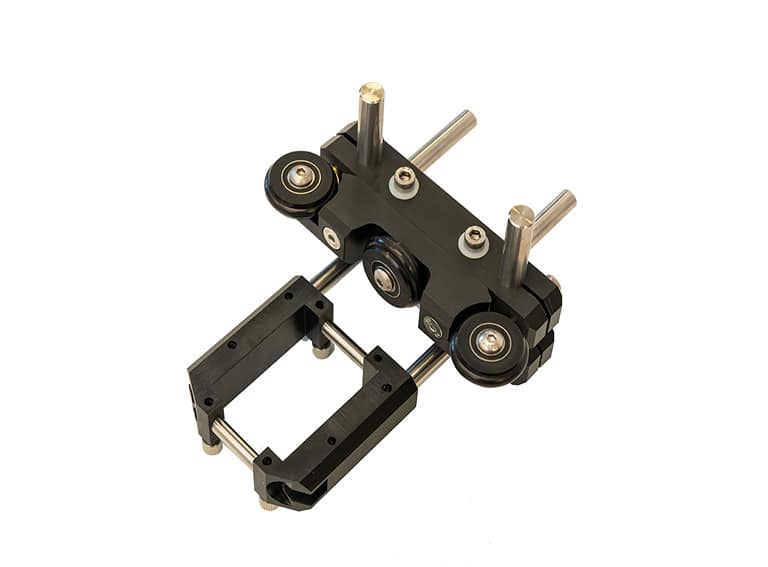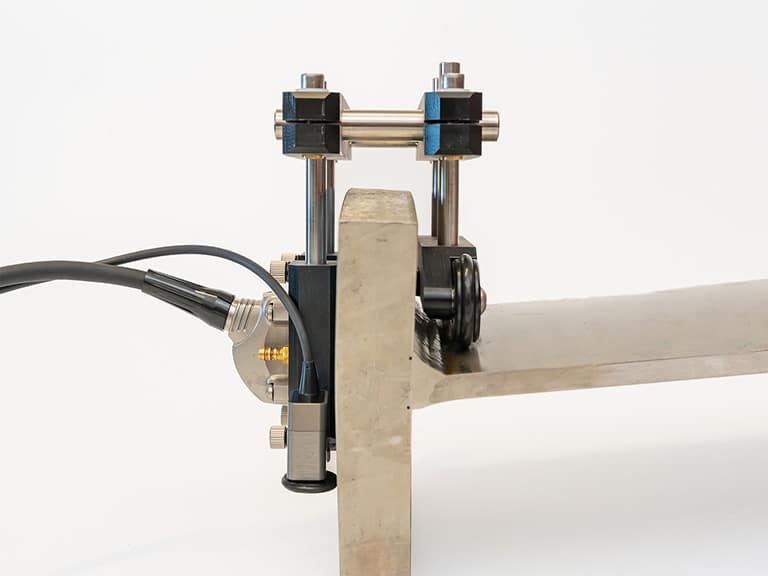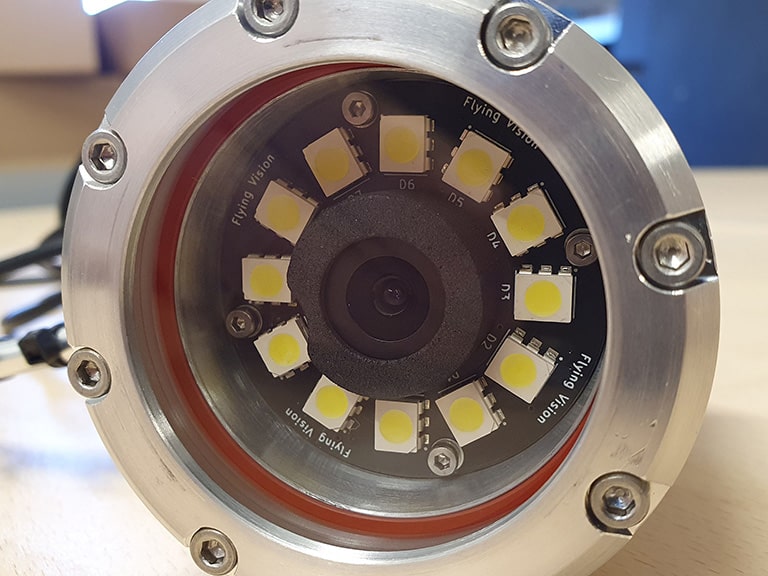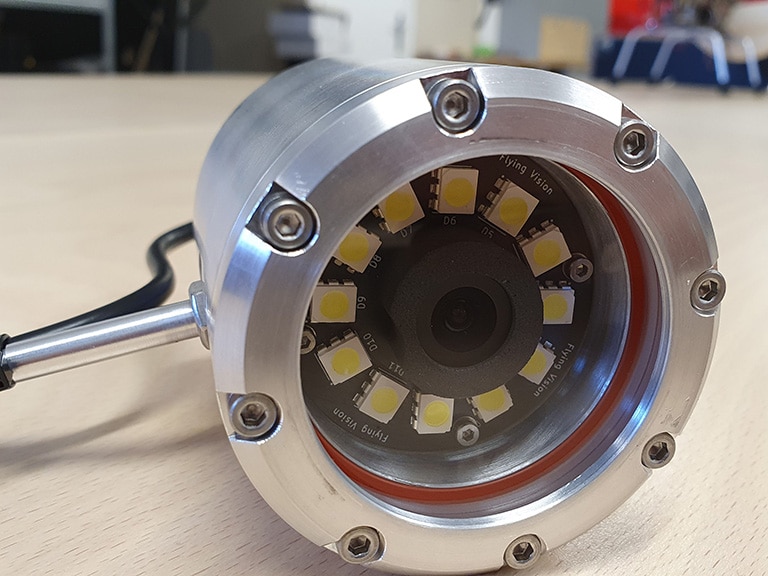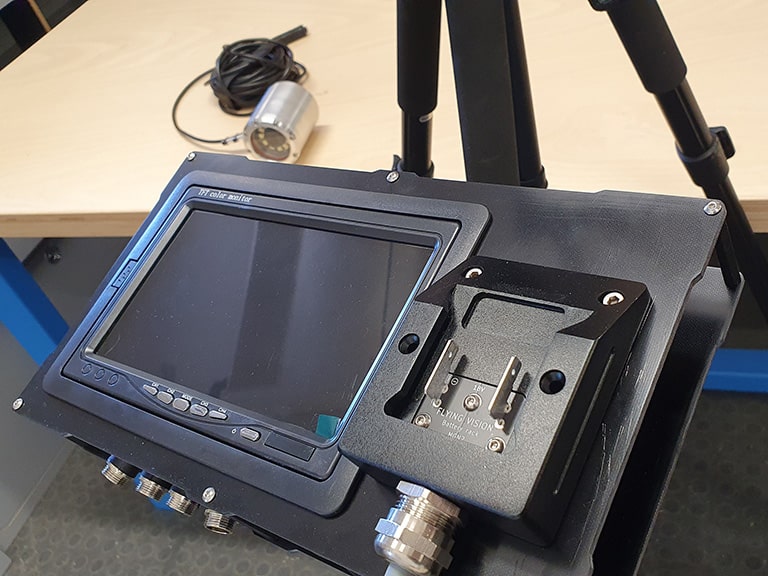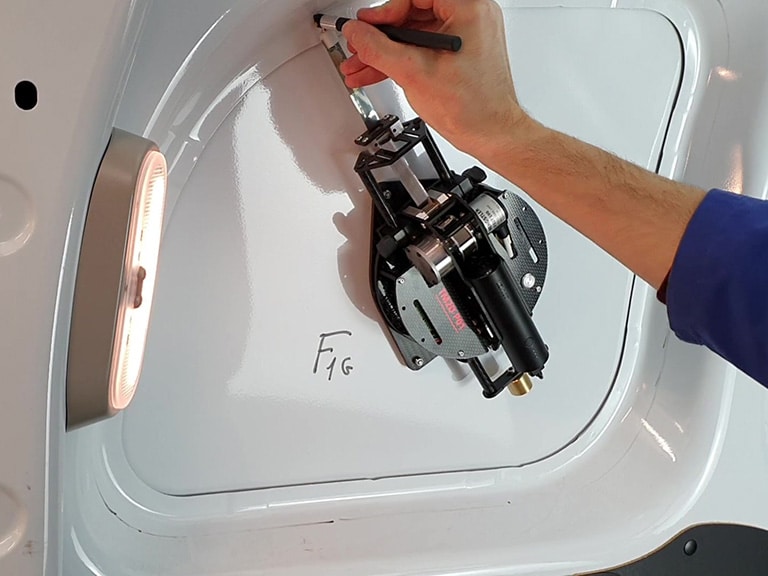 At Flyingvision, we are experts in designing and manufacturing specialized tools to meet your most demanding needs in inspection, control, and maintenance across various industries such as nuclear, aerospace, petrochemical, automotive, and many others. Our team is experienced in developing custom tooling solutions that are tailored to your specific requirements and challenges. Whether it's for non-destructive testing, precision measurement, assembly, or maintenance tasks, we can provide you with innovative and reliable tooling solutions to optimize your processes and ensure the highest level of quality and efficiency.
Here are some examples of achievements that illustrate our know-how in this field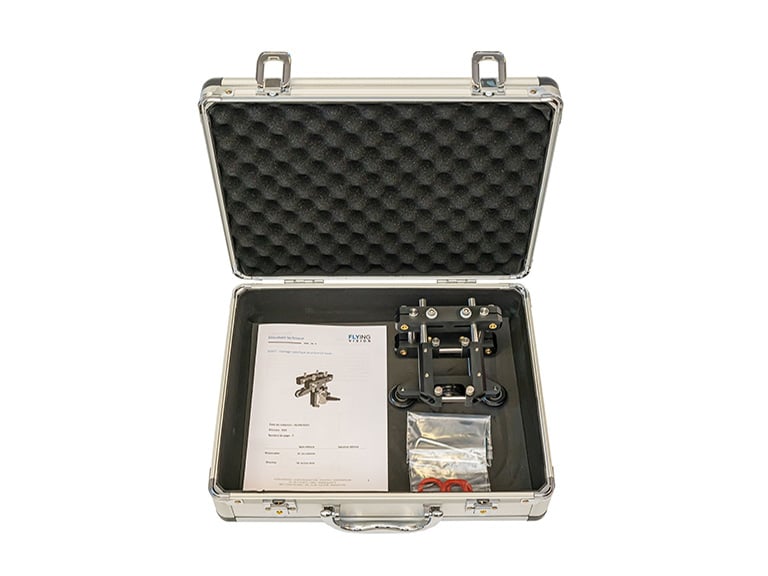 PA (Phased Array) probe guidance tools
This tool has been specifically designed for conducting inspections on circular components in the nuclear industry. Its modular design allows it to adapt to various geometries of the parts being inspected. Its stainless steel and non-halogenated plastic materials ensure optimal resistance to challenging environments and excellent durability.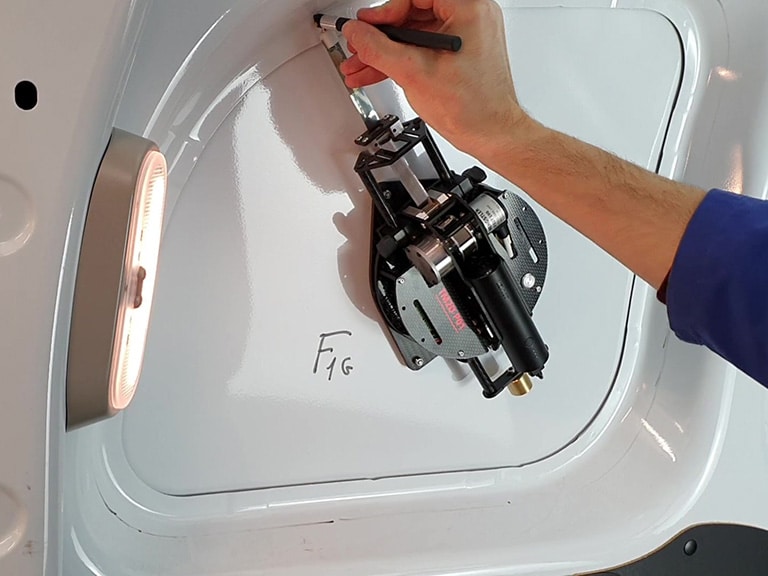 Tracing turret / shape scan
This innovative system enables the capture of complex shape profiles from vehicles, allowing for the modeling of custom fittings and furnishings for professional or recreational vehicles. Autonomous and wireless, it is capable of capturing shapes ranging from a 30 cm radius to 3 meters. The exported .XYZ files are compatible with CAD software, facilitating seamless integration into your projects.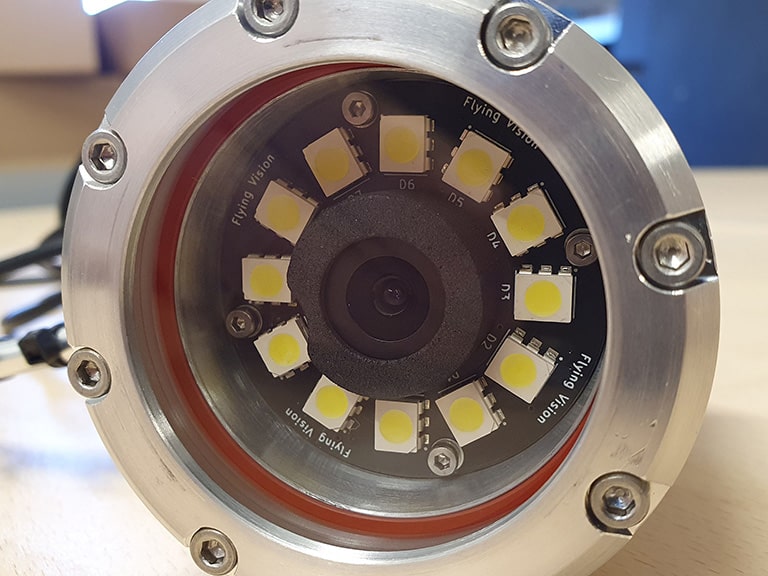 We have developed a submersible underwater camera capable of diving up to 100 meters, specifically designed for inspections in challenging submerged environments. Its reinforced housing and integrated LED lighting make it a robust and effective tool, even in extreme conditions. Tested in radioactive environments, this low-latency HD camera provides high-quality images to facilitate your inspection and maintenance operations.
In summary, Flyingvision leverages its expertise and know-how to meet your specific needs for inspection, control, and maintenance tooling. Our goal is to provide you with customized and tailored solutions to successfully carry out your operations with safety and efficiency in mind.