Embedded Ultrasonic Module (MUE)
Immerse yourself in the world of EMUs, where ultrasonic testing meets embedded technology, creating a versatile solution for robotic applications and a multitude of industrial scenarios.
Dive into the world of our Embedded Ultrasonic Module (EUM) range, combining advanced ultrasonic control systems with onboard computers for unprecedented adaptability. With their ability to operate autonomously or be customized through the connection of various peripherals, these modules represent a true revolution in the field. Available in three standard versions and customizable OEM options, they adapt to a multitude of applications, whether it's laboratory testing, field inspections, inline production testing, or integration into robotic ultrasonic controls.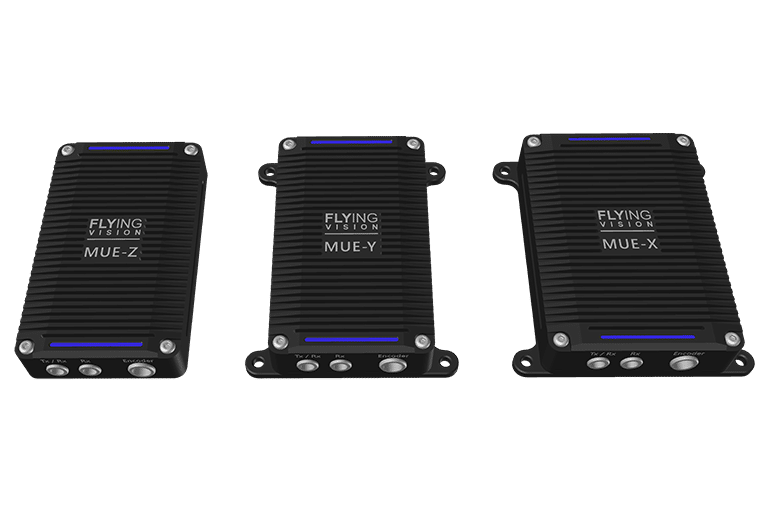 Designed for laboratory use, the EUM-Z is equipped with HDMI connectivity, USB-C power supply, USB-3 connectors for peripherals, encoder inputs, and ultrasonic inputs. Simply connect your screen and keyboard to create a powerful standalone workstation. The EUM-Z is the turnkey solution for laboratory environments requiring flexible and efficient use.
Optimized for use on production lines or in field inspections over long distances, the EUM-Y offers a remote communication and power supply system using single-element fiber up to 100 meters. It ensures the transmission of ultrasonic data to a remote station, with the option of video data transmission as well. This is the perfect solution for those who need to perform remote inspections while keeping an eye on the results.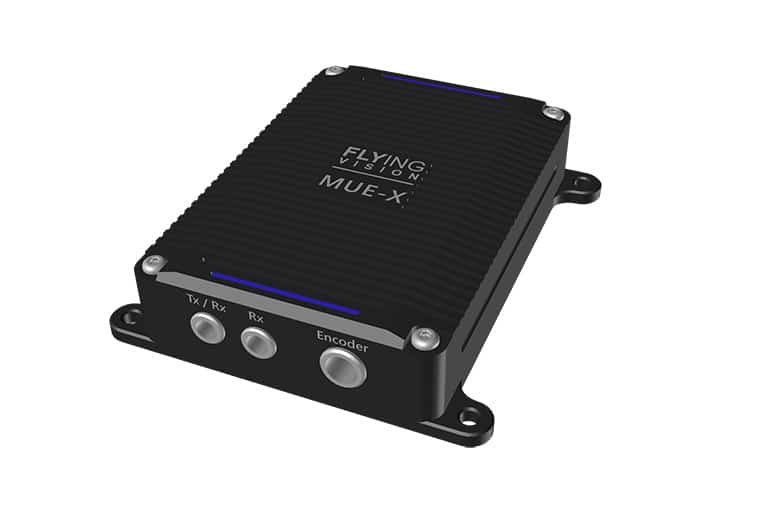 The EUM-X combines the advantages of the EUM-Y with an additional dimension specifically designed for robotic ultrasonic inspections. Like the EUM-Y, it offers a remote communication and power supply system and ensures the transmission of ultrasonic data to a remote station. However, the EUM-X is also equipped with dedicated input-output interfaces for motor control, cameras, and various other devices. It is the ultimate solution for those looking to integrate ultrasonic inspections into a robotic environment, providing unmatched flexibility and adaptability.
OEM VERSION FOR INTEGRATORS​
We offer OEM versions of our EUM enclosure range, specifically designed for robotic solution integrators, industrial manufacturers, and market players seeking an efficient ultrasonic solution for their products. Our associated software solution ensures optimal use and seamless integration with your systems.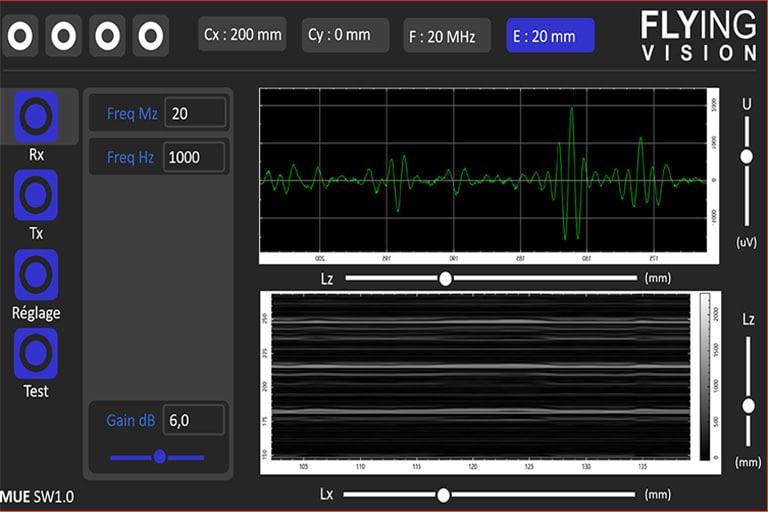 Discover our innovative software solution designed to provide exceptional ergonomics and performance. Beyond standard features, our software offers a range of unique options, including the integration of video data with ultrasonic data. This allows you to correlate and verify ultrasonic indications with visuals, eliminating external interferences that could distort the inspection.
GENERAL COMMON SPECIFICATIONS​
| | |
| --- | --- |
| Consumption | 3 W max |
| Acquisition trigger | automatic or by encoder input |
| Number of encoder inputs | 2 |
| Encoder signal type | TTL quadrature |
| Encoder frequency | 500 kHz |
| TX ( Transmission) | |
| --- | --- |
| Sensor frequency | 0.5 Mhz à 10 Mhz |
| Transmission rate | 1Hz à 10 KHz |
| Excitation type | square-wave signals |
| Probe voltage | 140 V à 280 V |
| Voltage adjustment step | 2 V |
| Impedance matching | 50 Ohms |
| RX (Reception) | |
| --- | --- |
| Sampling | 100 Mhz |
| Bandwidth | 30 Mhz |
| ADC resolution | 14 bits |
| Frame memory | 4096 dots |
| Gain amplification | de 1 à 80 dB |
| Gain adjustment step | 1dB |
| Amplification chain noise | 7 µV Rms at 60dB |
Fichiers téléchargeables :